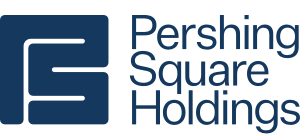 Pershing Square Holdings, Ltd.
Pershing Square Holdings, Ltd. ("PSH") is an investment holding company structured as a closed-ended fund that makes concentrated investments in publicly traded, principally North American-domiciled, companies.
Our Role
Frostrow Capital was appointed by PSH on 1 April 2021, to provide specialist investment company distribution and investor relations services. Frostrow works to raise PSH's profile among UK investors and in so doing, seeks to generate demand for its shares in the secondary market and broaden and diversify the shareholder base.
More information on PSH can be found on its website: